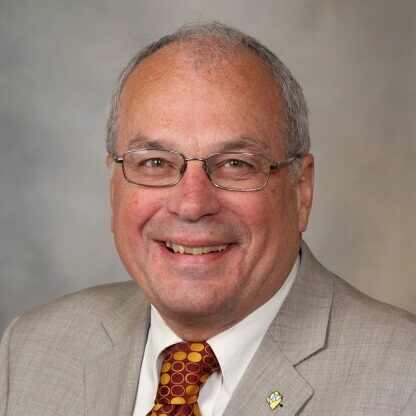 Les Wold, MD, MS, MBA
Lead Medical Advisor
Dr. Les Wold has held numerous healthcare positions during his more than 40-year career as a member of both not-for-profit and for-profit organizations. During his tenure at Mayo Clinic, he was chair of the Department of Laboratory Medicine and Pathology, chair of Mayo Medical Ventures, chair of Mayo Collaborative Services, Inc., and a member of the Executive Committee and Mayo Clinic board of trustees. In all of these roles, he focused on diagnostic optimization and care coordination across the continuum to ensure that the patient's needs came first. This focus has reinforced his belief that data-driven decision making and the use of tools such as diagnostic pathways, reflex testing protocols, and effective alerts generated by the clinical laboratory are an essential part of improving care delivery for patients and providers.
After retiring from Mayo Clinic, Les joined JARI Research as chief medical officer to develop a radiopharmaceutical to treat cancer. Subsequently, he became chief medical officer of VitalHealth Software and a special advisor to the Noaber Foundation. In these roles, he has had an opportunity to see how provider engagement is central to the successful transformation of healthcare systems around the world. Engaging providers maximizes the potential for improved operational efficiencies for hospitals and healthcare systems. It is also central to ensuring that all care team members work at the top of their license, and patients receive the best care every day in every location.
Les has had an abiding interest in leveraging data to better support the needs of patients and providers. He has encouraged the participation of all stakeholders in the dialogue to develop better systems of care. He has focused his efforts on how clinical laboratories can coordinate care across the continuum, from acute hospital care to care at home or in skilled nursing facilities, and ease providers' administrative burden.
Les obtained a Bachelor of Arts from St. Olaf College, a master's degree in chemistry from Cornell University, a medical degree from the University of Chicago, and a Master of Business Administration from Augsburg College.
Unleash the Value of Your Laboratory
See How Much Your Health System Can Benefit
Use our benefits calculator to see what your health system can achieve by optimizing your clinical laboratory with CareTinuum Advisors. Then, schedule a discussion to see how we can help your health system improve its financials and enhance patient and provider service levels.