The Value of the Clinical Laboratory Is Often Overlooked or Misunderstood
Many healthcare systems view their laboratory as a cost center and manage it as a standalone budgetary silo — and that is a mistake.
When a healthcare system undervalues, underutilizes, or outsources its laboratory, it leads to:
Drain and strain on financial and operational resources
Lower quality patient outcomes and experiences
Missed opportunities to increase revenue, improve hospital operating margins, and support health system brand recognition
But with the proper planning and strategy, CareTinuum Advisors has seen how a clinical laboratory can increase the value and revenue it provides to support the health system's patient care mission.
With our strategies, a 300-bed hospital could conservatively experience a $10M to $15M improvement in its annual operating margin.

Unleash the Value of Your Clinical Laboratory
CareTinuum Advisors helps healthcare systems turn their laboratory into an enhanced value center.
Our approaches, in collaboration with your staff, address the underutilization of existing plant and equipment, expand care coordination opportunities, reduce variation in provider test ordering patterns, and misutilization of tests that often lead to care variation. These approaches create benefits expand across the entire organization.
Increase Revenue & Decrease Non-Value-Added Costs
Drive profitable incremental revenue while decreasing episode of care costs.
Enhance Clinical Laboratory Service Levels & Patient Experiences
Increase patient satisfaction by providing more consistent, more convenient, and more efficient diagnostic processes.
Produce Curated Patient-Centric Data
Laboratories generate 70% of data in medical records. Standardize your data for outcomes research and improved patient trending across the community's continuum of patient care.
Prepare for Value-Based Care
Get ready for new healthcare expectations by proactively optimizing your laboratory to support new care delivery models.
Decrease Staff Frustrations
Provide your team with the approaches, tools, and service levels needed to support their ability to work at the top of their license and thrive in value-based care.
Get Clinical Laboratory Strategies Rooted In Results
Expertise, Hands-on Experience & Collaboration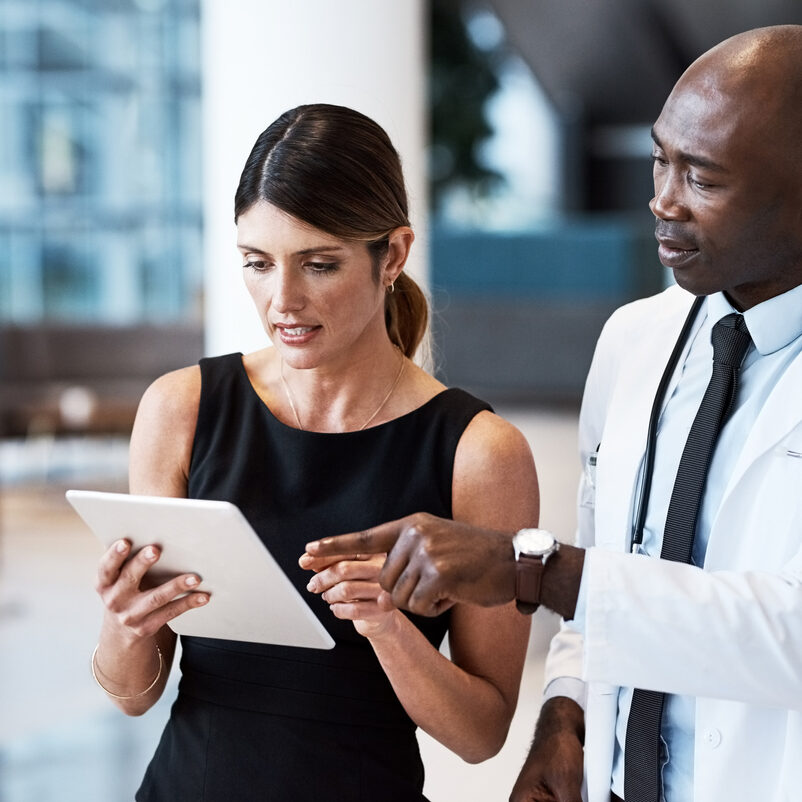 At CareTinuum Advisors, we know what is possible when optimizing a clinical laboratory because in past leadership roles we've been operationally and financially responsible for doing it multiple times.
Our organization includes 60+ individual experts who have experience leading healthcare systems, clinical departments, practicing medicine, managing payer contracting, managing laboratory operations, and developing robust analytics.
Our team is led by Keith Laughman and Dr. Les Wold, who with their Mayo colleagues, successfully led the over ten-fold expansion of the Mayo Clinic's reference laboratory, Mayo Medical Laboratory. Keith and Les are both Emeritus members of the Mayo Clinic voting staff. Like Les and Keith, the CareTinuum team members draw upon their extensive collective experiences to help other organizations and clients generate improved financial and clinical outcomes.
We understand both the challenges and opportunities of clinical laboratories, and we know how to work with your staff to leverage this core health system capability to create better outcomes for healthcare systems, providers, and patients.
Unleash the Value of Your Laboratory
See How Much Your Health System Can Benefit
Use our benefits calculator to see what your health system can achieve by optimizing your clinical laboratory with CareTinuum Advisors. Then, schedule a discussion to see how we can help your health system improve its financials and enhance patient and provider service levels.