David Klocke, MD, MHA, FACHE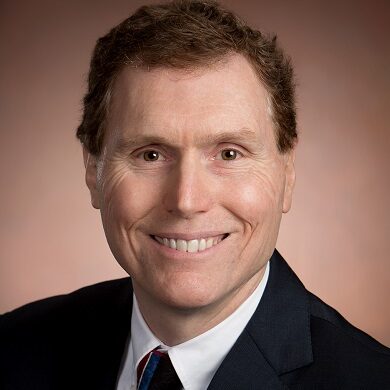 David Klocke, MD, MHA, FACHE
David Klocke, MD, MHA, FACHE, has a unique background with over 35 years of clinical experience in internal medicine, emergency medicine, hospital medicine, healthcare leadership roles in health systems, and the health insurance industry. His interests include the integration of care, reducing total costs of care, quality and safety, physician alignment and leadership, the economics of healthcare delivery, and supporting people and organizations through change.
Dr. Klocke has served in key leadership roles at Mayo Clinic Rochester as the division chair for hospital internal medicine and a member of the Mayo Clinic hospitals senior leadership team. He is a successful change agent leading enterprise-wide change efforts in quality and safety, reducing readmissions, reducing sepsis mortality, and improving hospital-to-skilled nursing facility transitions and safe handoff communications. He also served as the system chief medical officer at Monument Health in South Dakota, where he led 600 independent and employed physicians and advanced practice providers and was responsible for all inpatient and outpatient services across western South Dakota and surrounding states.
He currently serves as a senior medical director for Blue Cross Blue Shield of Minnesota, supporting utilization management, value-based reimbursement programs, population health, quality, and case management.
Dr. Klocke has lectured nationally and internationally and has published several articles, abstracts, and book chapters.
Unleash the Value of Your Laboratory
See How Much Your Health System Can Benefit
Use our benefits calculator to see what your health system can achieve by optimizing your clinical laboratory with CareTinuum Advisors. Then, schedule a discussion to see how we can help your health system improve its financials and enhance patient and provider service levels.